Never Again
Carnival Monday
Portraits and documents of saved, former students
from the Jewish grammar school Jawne in Cologne
A Project by Jugendclub Courage Köln e.V. in cooperation with Yavne Memorial and Educational Center.
For many years, the Jugendclub Courage Köln e.V. (Youth Club Courage Cologne) has been working in the field of anti-racist and anti-fascist education in Cologne as an independent and nonprofit association. Sparked by links between the Jugendclub Courage and the Yavne Memorial and Educational Center, the idea to organize an exhibition about former Jawne students was conceived in the spring of 2007.
By juxtaposing portrait pictures against biographies, the exhibition aims to shed light on the lives of former students after they fled from Germany.
Irrespective of how long they attended the school and the nature of their relationship with teachers and the principal; the Jawne high school still occupies a crucial position in the minds of all of the former students we interviewed in Israel.
For some, the Jawne was a place of relief and respite, as attending non-Jewish schools had increasingly been like running the gauntlet. While for others it was more of a place of learning, where despite being forced to comply with the stringent school rules they were challenged academically.
Thanks to the foresight and courage of principal Klibansky and the faculty, for many students the Jawne, under the umbrella of the "Kindertransport" rescue mission, proved to be a bridge to setting up new lives in England, evading their certain death by the hands of the Nazis.
The students portrayed in the exhibition found their post-war perspective in life surprisingly neither in Manchester, London or Cologne but in Mandatory Palestine (modern-day Israel).
This region, which was already ridden by conflicts and contradictions back then, seemed to be more attractive to them than anything that they could ever imagine in Europe after the war. Despite having conflicting viewpoints about the past and present events in the Middle East, all of the portrayed former students still regard their decision as the right one
In their photo albums, there are only a few pictures of their old families in Cologne or Düsseldorf.
But the photographs from their new lives after their rescue are an optimistic testimony to their firm will to start a new abroad; conveying the spirit of a new beginning in the kibbutz, depicting weddings and their new families. Some of the pictures and documents, which are very dear to their owners, have been reproduced under permission.
In the name of everyone who participated in this project, I want to say how thankful we are for all the belief and the patience that was given to us during the long and often exhausting interviews and photo sessions.
Wolfgang Richter
(Project Manager)
Hanna Halamish, *1920
Tel Aviv, Israel
Yavne student 1933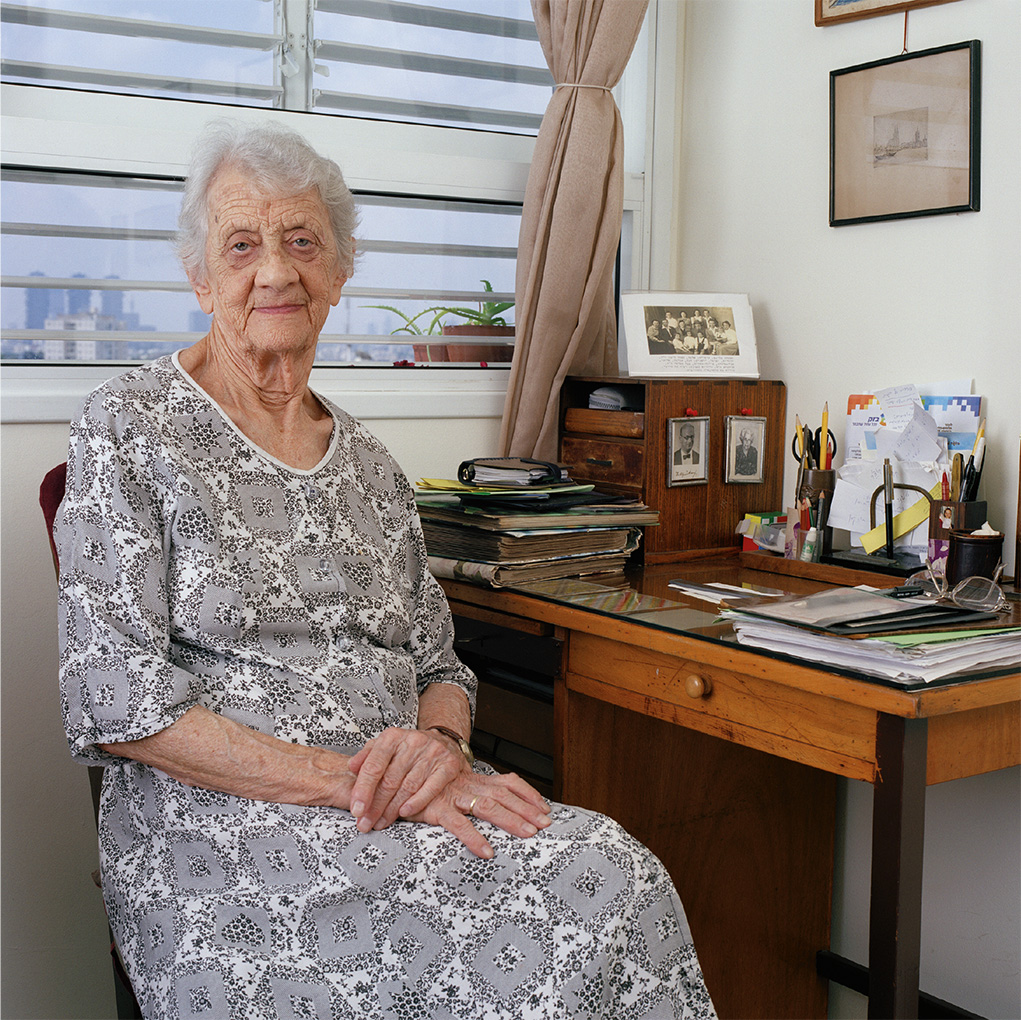 Hanna was born in Deutz, a borough of Cologne, lives together with her parents and three siblings in Ubierring 51, a boulevard in the city center. She attends a high school for girls in the neighborhood of Cologne-Lindenthal. When the Nazis stage the so called "Defensive Boycott" against Jewish-owned businesses and institutions on April 1, 1933, her parents cannot decide whether to let Hanna go to school this day. The next day she starts attending the Yavne Jewish high school. Eventually, Jettchen Cahn becomes her best friend, who is the daughter of Rahel Cahn-Falk, one of the school's teachers. Hanna's father successfully tries to get an immigration waiver for Palestine and thus the Maass family is on its way to Haifa in November 1933.
In 1939, Jettchen asks her friend in a letter for help, because, by then she was accepted at a conservatory in Jerusalem. For obtaining an immigration waiver, Jettchen needs sureties for her apprenticeship costs. Unfortunately, Hanna and her family are broke by now preventing them from helping Jettchen, which is tragic for Hanna. Jettchen and her family are eventually deported; no evidence is found regarding their fate there after. Hanna has kept the letter from her friend until this day.
Among others, she works as a teacher, housewife and as secretary to her husband. Hanna and Mordekhai Halamish have three children together.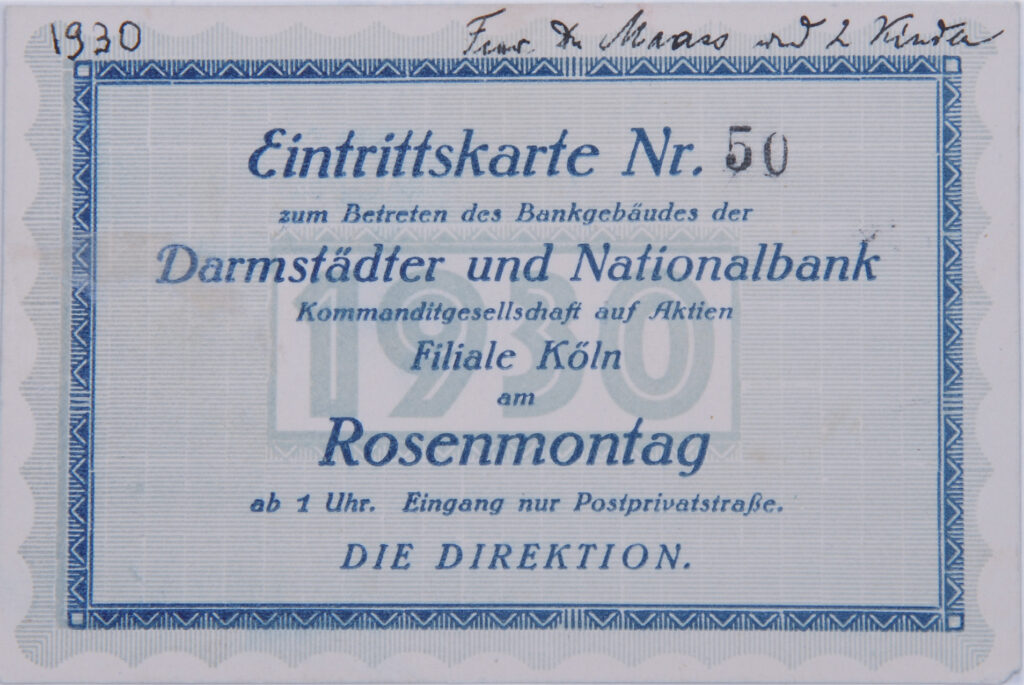 Jona Hatsor, *1920
Tsahala, Israel
Yavne student 1930 – 37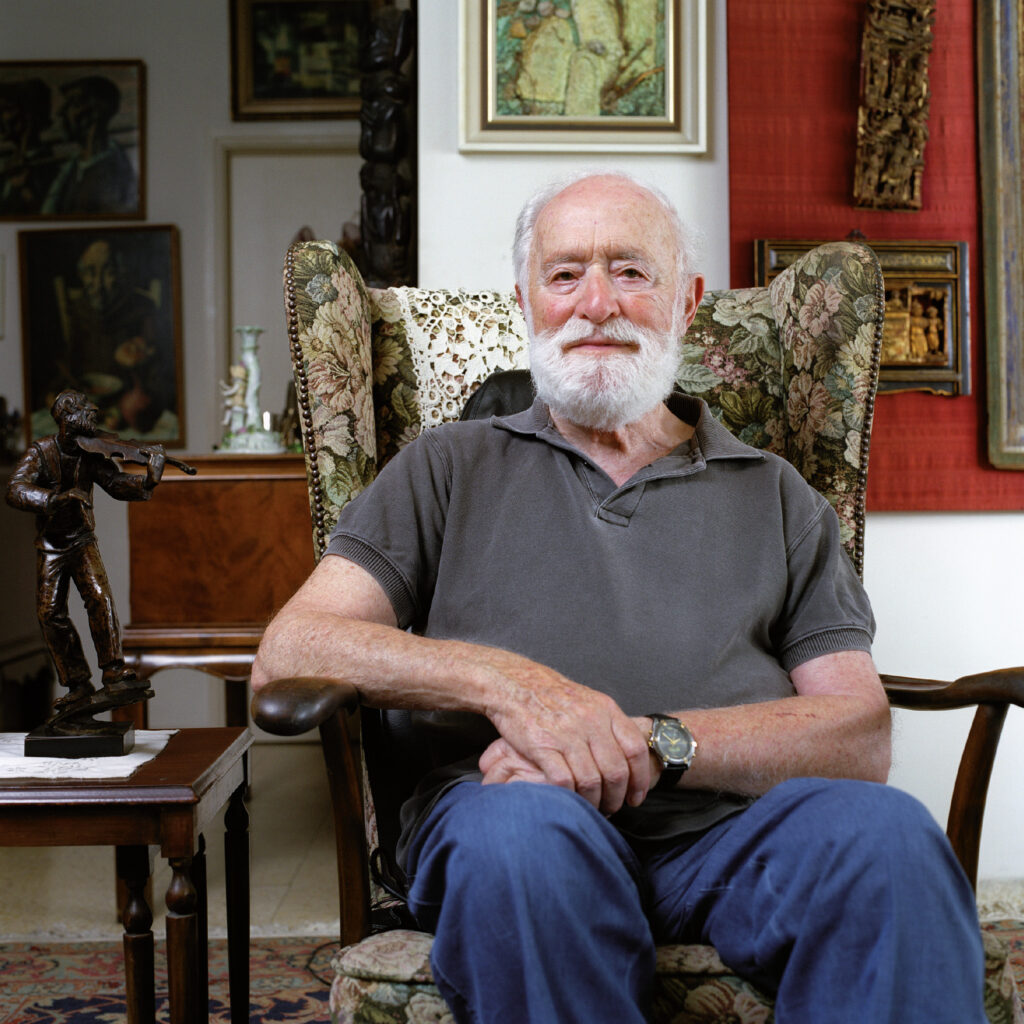 In Cologne, Jona attends the Jewish elementary school "Moriah" before going to the Yavne Jewish high school next door. Throughout his school time, he maintains cordial relationships with his teachers. His desire to immigrate to Palestine emerges early in life. At the age of ten, he becomes a member of the "Esra Bund", a religious youth movement. A few days after the outbreak of WW II, he successfully escapes to Palestine via Italy. First, he starts studying architecture in Haifa before enlisting in a Palestinian unit of the British Army, fighting against Nazi Germany. In the British Army he also met his future wife Alice, whom he married in 1946 and has two children with her. While serving as a British soldier he is secretly engaged in the "Haganah" as well as organizing the (illegal) immigration of Holocaust survivors from Europe to Mandatory Palestine.
In Israel, he excels in different positions, ranging from work in a public transportation cooperative, over heading the administration of President Chaim Weizmann's office to serving as the Knesset's security deputy. Additionally, he also studies law in Tel Aviv. After a military career he becomes a business man.
His father Leo escaped to Belgium back in 1933, proceeding to France later. There he is found and handed over to the German authorities. He was murdered in Auschwitz in 1943.
Jona would see his mother Else for the last time in spring 1939. She was also killed in Auschwitz in 1942.
Esther Giladi, *1923
Kibbuz Mizra, Israel
Yavne student 1935 – 38
Esther (previously named Margot) grows up in the center of Cologne where she attends the Jewish elementary school on Lützow Street. Her parents run a tailor shop. In 1935 she enrolls in a high school for girls in Cologne-Lindenthal. After classes mandatorily start with "Heil Hitler!" she transfers to the Jewish-orthodox Yavne high school. At the beginning she has some difficulties adapting to the new surrounding but she soon feels increasingly comfortable.
She starts learning Hebrew and becomes a member of the youth organization "Werkleute" (Workmen). Thanks to the "Youth Aliyah", an organization dedicated to rescuing Jewish children and adolescents, founded by Recha Freier in 1933, Esther is able to immigrate to Palestine in March 1938. Her older sister Ruth, also a Yavne student, manages to get a high school diploma that is recognized in England
with the help of the principle, Erich Klibansky. In 1939, she is granted an entry visa and moves to Manchester before immigrating to Palestine in 1945. There she is killed in a terrorist attack only a few days after her arrival. Ruth's one-year old daughter is then adopted by Esther and her husband Moshe. Esther lives and works in Kibbutz Mizra, becoming mother of three children. She always maintains close ties with her friends from the Yavne school and the "Werkleute" youth group who came to the kibbutz together with her from Cologne.
Esther's parents, Isidor and Rika Levi, were deported to the Lódz Ghetto in 1941 and subsequently murdered.
Yehuda Levi, *1923
Kibbuz Ma'abarot, Israel
Yavne student 1936 – 37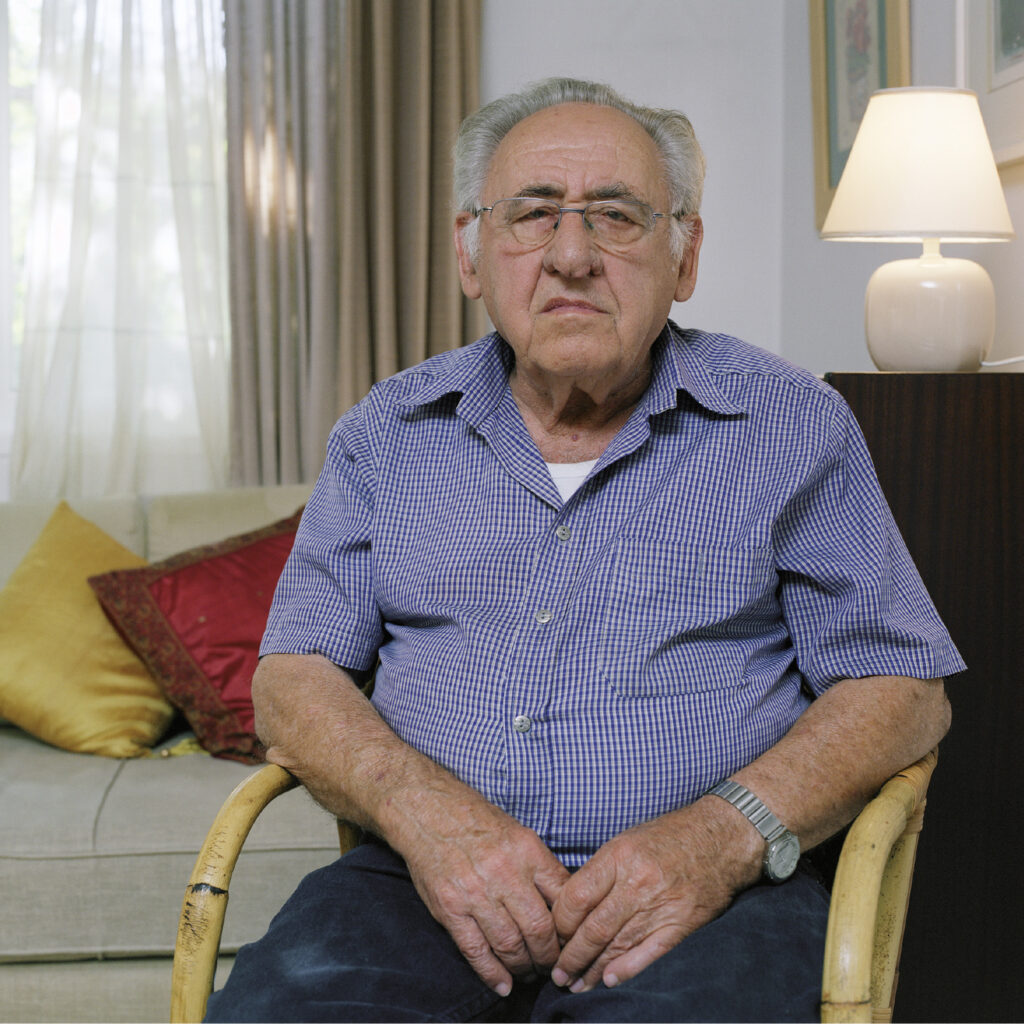 Yehuda (previously named Bernhard) grows up with his parents on Luxemburger Street. There his parents run a workshop and store for upholstered furniture. After attending the Jewish elementary school on Lützow Street, Yehuda enrolls in nearby Humboldt high school. Being increasingly confronted with open anti-
Semitism, Yehuda moves to the Yavne Jewish high school in 1936 upon the decision of his father. Early he establishes links to the Jewish youth organization "Werkleute" (Workmen), where he is exposed to socialist and leftist-zionist ideas. His immigration plans to Palestine already in mind; he drops out of school to start an apprenticeship as a metal worker in a Jewish vocational school.

His parent's shop is destroyed during the 1938 Pogrom Night. In March 1939, Yehuda is able to leave Germany heading to Palestine in context of the "Youth Aliyah". In Kibbutz Ma'abarot he works as a metal worker before becoming an engineer in the 1960s. In 1949 he meets his future wife Riwka. They have two children.
Yehuda sees his parents for the last time in 1939 at the Cologne Central Station.
In the fall of 1941, Anna and Josef Levi were deported to the Lódz Ghetto, and in July 1944 killed in the Kulmhof (Chełmno) extermination camp.
Karla Yaron, *1925
Jerusalem, Israel
Yavne student 1938 – 39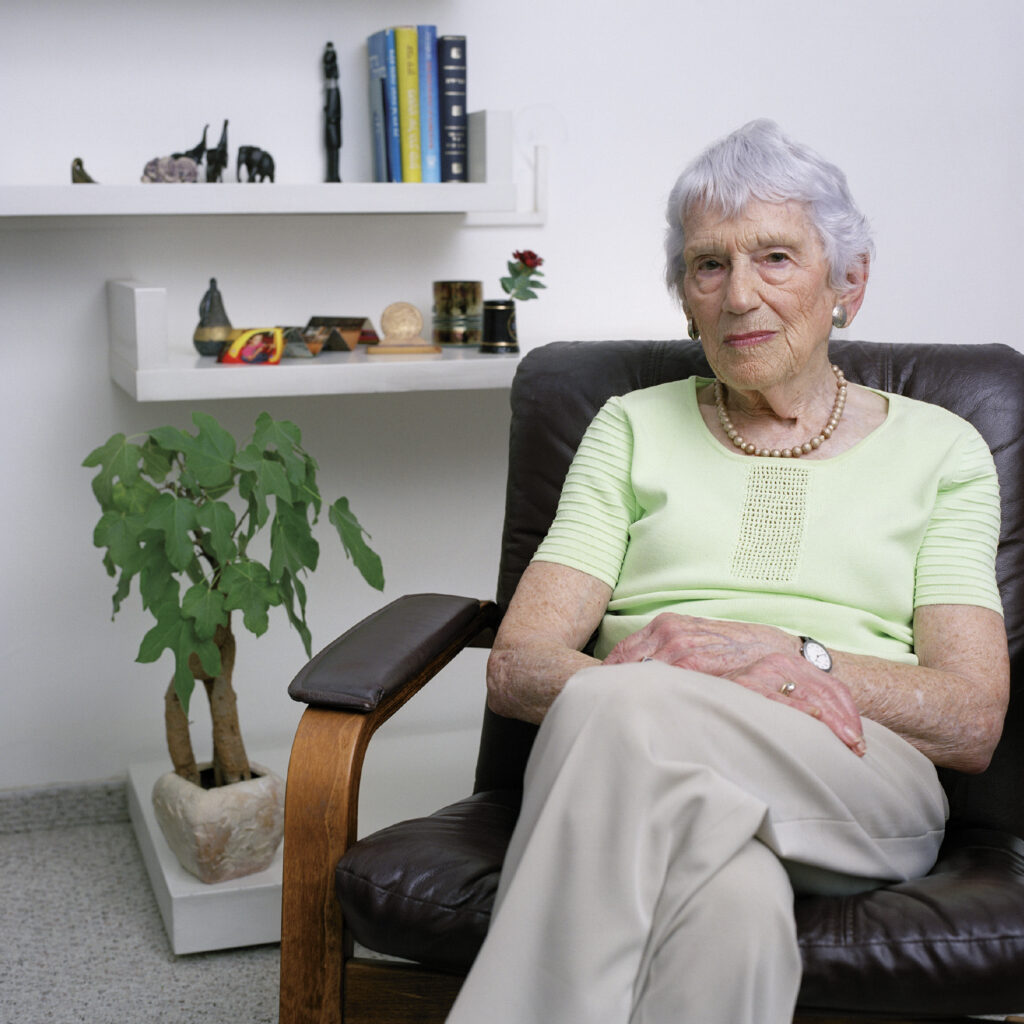 After a massive increase in National Socialist contents dominating classes, Karla drops out of a private high school for girls in Düsseldorf in 1938. Initiated by her parents, she continues her studies together with her sister at the Jewish high school Yavne in Cologne. Despite her liberal family background, she acclimatizes quickly in her new orthodox school. As part of the "Kindertransport" rescue mission, locally organized by principle Erich Klibansky, she escapes to Manchester along with 25 other girls from her school. In order to be independent, she early starts working in the textile industry. She establishes contact with the Zionist movement and participates in a preparatory course (Hachsharah) for emigration to Palestine. In this context she meets her future husband Zvi.
They get married in 1946, immigrating to Israel in 1950 together. She lives and works in Kibbutz Lavi for eight years before moving to Jerusalem. In the meantime, Karla becomes a mother of two children. Additionally, she works in public relations for the Zionist organization "Mizrachi". Voluntary work has always been important to her – committing herself to a local hospice as well as Yad Vashem, Israel's central Holocaust Memorial and Research Center.
Karla's father max Rath died already in 1928. Her mother Paula Bernhard was deported to Minsk in November 1941 and murdered there.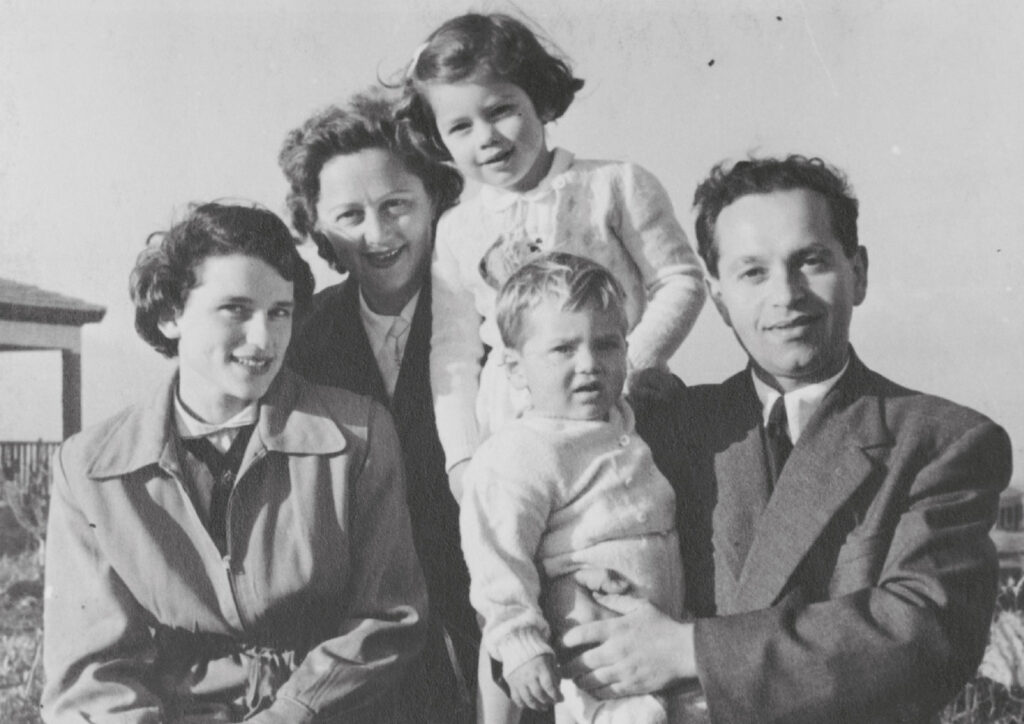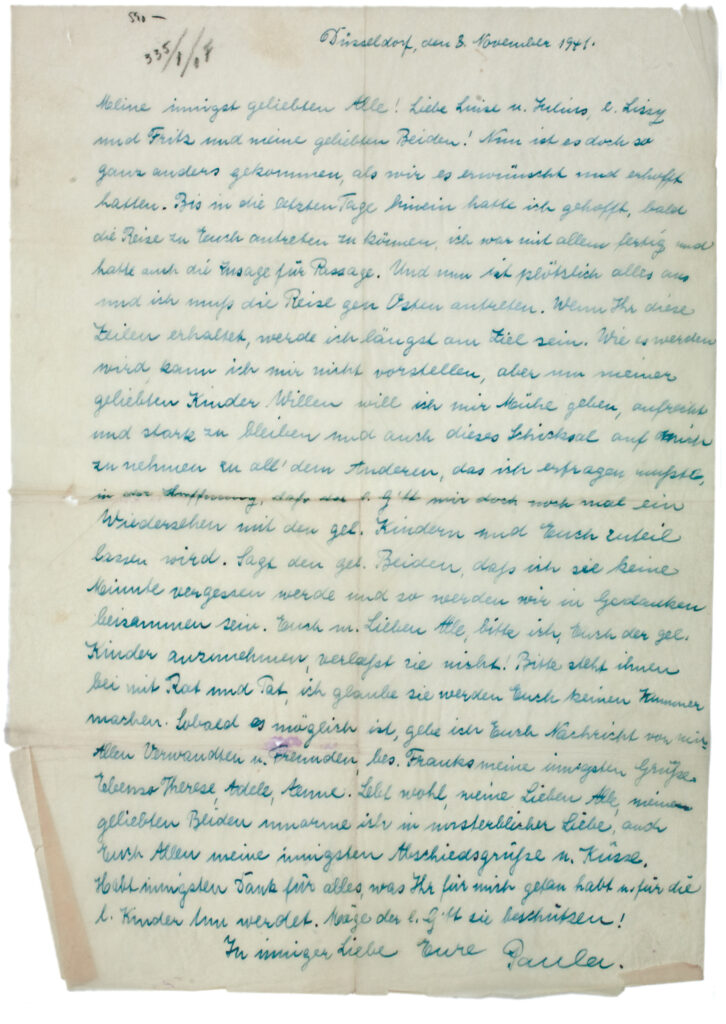 Ada Ben Me'ir, *1924
Kibbuz Schluchot, Israel
Yavne student 1935 – 39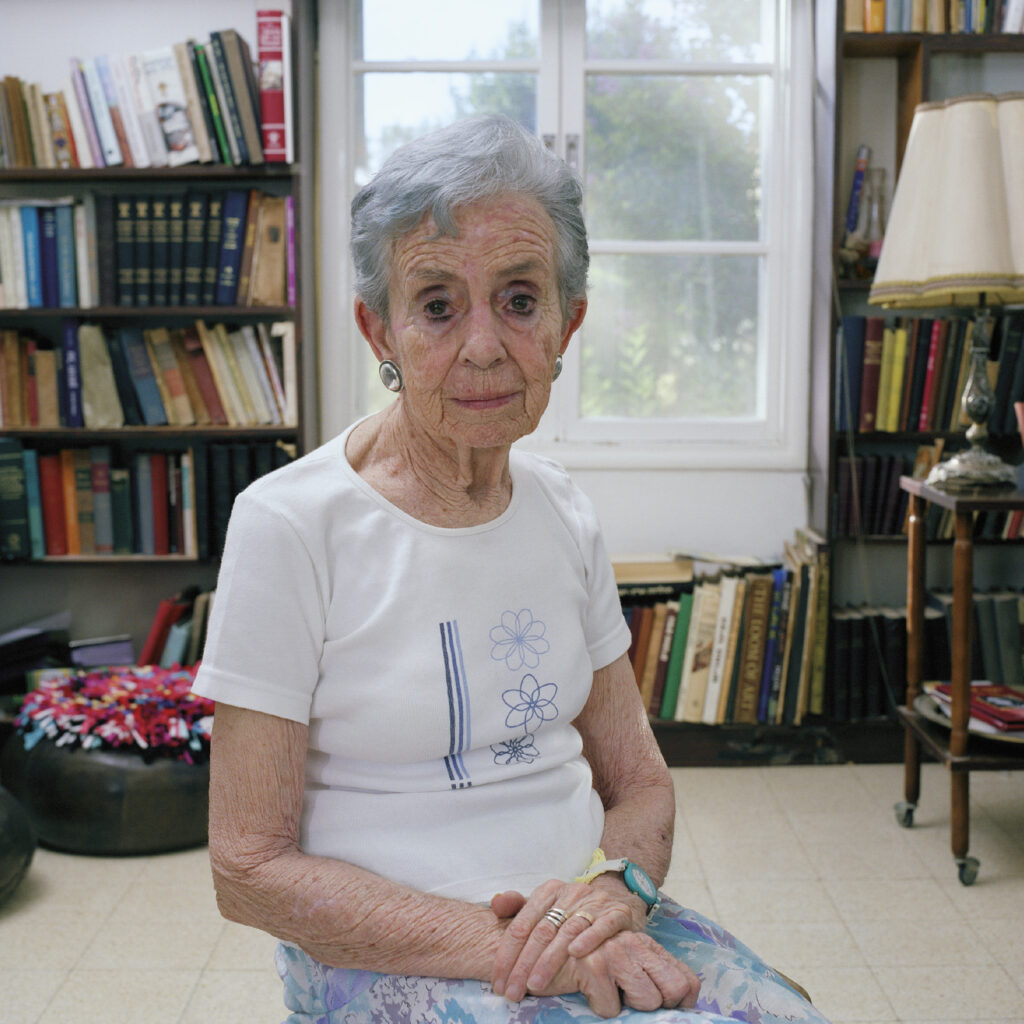 Ada (previously named Renate), born in Cologne, lives together with her family together on Lindenstreet 19, in the city center of Cologne. She attends the Jewish elementary school on Lützow Street. Her father passes away in 1934 due to a severe illness. Shortly after that, Ada and her mother are evicted from their apartment due to the fact that they are Jews. Luckily, relatives are able to give them shelter. Starting in 1935, Ada attends the Jewish high school Yavne. In 1939 she is able to escape to England together with her class as part of a Kindertransport, organized by principle, Erich Klibansky. At first, the students live in a hostel in Manchester. During the German bombing campaign they are transferred to alternating places. Thanks to her contacts with the Zionist movement, Ada finds herself on the now famous ship "Exodus" in July 1947.
The passengers, mostly Holocaust survivors, are denied entry to Palestine by the British authorities and then mforcefully deported from Haifa to Hamburg. On her second try, Ada finally succeeds in illegally entering Palestine. There she resides in various kibbutzim before settling down in Kibbutz Shluchot in northern Israel. Ada was married two times and is the mother of three children.
Her mother, Meta Warendorff, was arrested by the Nazis in Amsterdam before being murdered on the 2nd of July 1943 in the Sobibor extermination camp.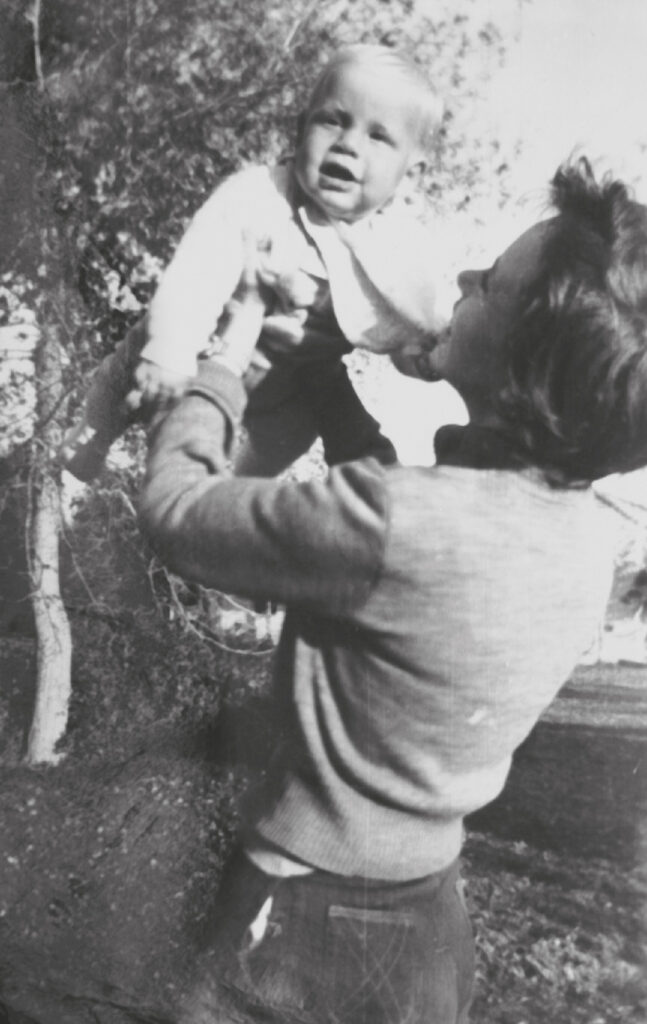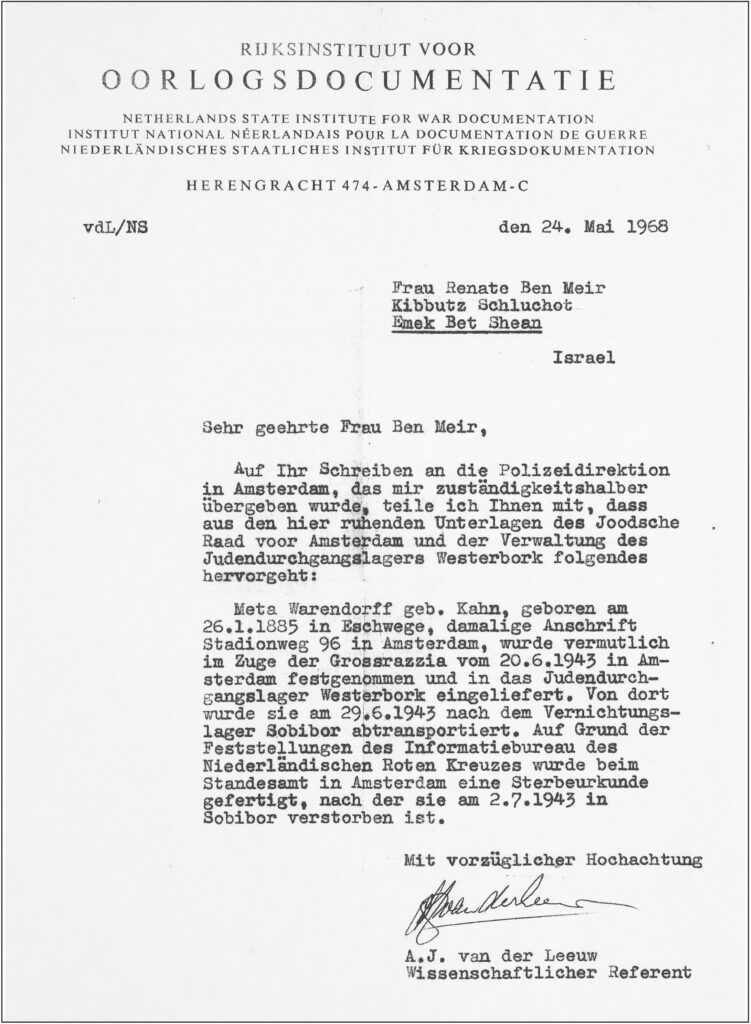 Miriam Choresh, *1924
Moshav Massuot Yitzhak, Israel
Yavne student 1938 – 39
Miriam (previously named Marianne) refuses to continue going to her school, a high school for girls in Düsseldorf in 1936 after the introduction of a "scientific racial doctrine" class and the mandatory reading of "Der Stürmer", an anti-Semitic and race-baiting Nazi periodical. She transfers to a Jewish school but the facilities are destroyed in 1938 during the November pogroms. Her parents then decide to send their daughter Miriam to the Jewish high school Yavne in Cologne. Thanks to the efforts of principle Erich Klibansky, she is able to immigrate to Manchester on August 25, 1939, with one of the last transfers of the Kindertransport rescue operation. There she is happy to be with her classmates again. Over time she develops an increasing desire to immigrate to Palestine.
In 1946, upon trying to enter the country illegally together with a group of Holocaust survivors, she is caught and deported to Cyprus by the British were she is detained in a military camp. Several months later she successfully enters Palestine, arriving in Kibbutz Tirat Zvi. From 1954 on she resides in Massuot Yitzhak. She works as kindergartner and English teacher. In 1948 she marries Chanan, with whom she eventually has three children. For the rest of her life she stays in touch with her friends back from the Kindertransport era.
In October 1941, her parents Gertrude and Leopold Seligmann were deported from Düsseldorf to the Lodz Ghetto and in August 1944 they were murdered at the extermination camp of Auschwitz-Birkenau.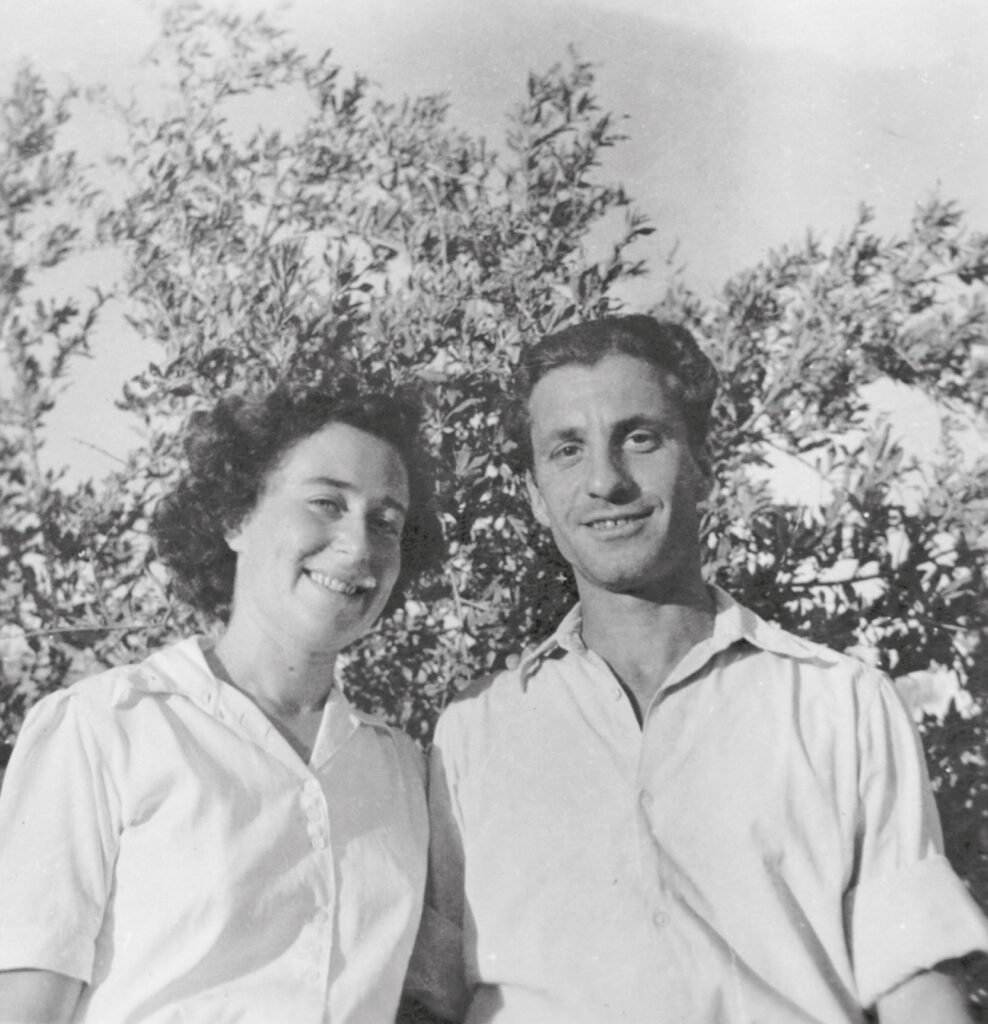 Jehuda Wellner, *1923
Jerusalem, Israel
Yavne student 1936 – 39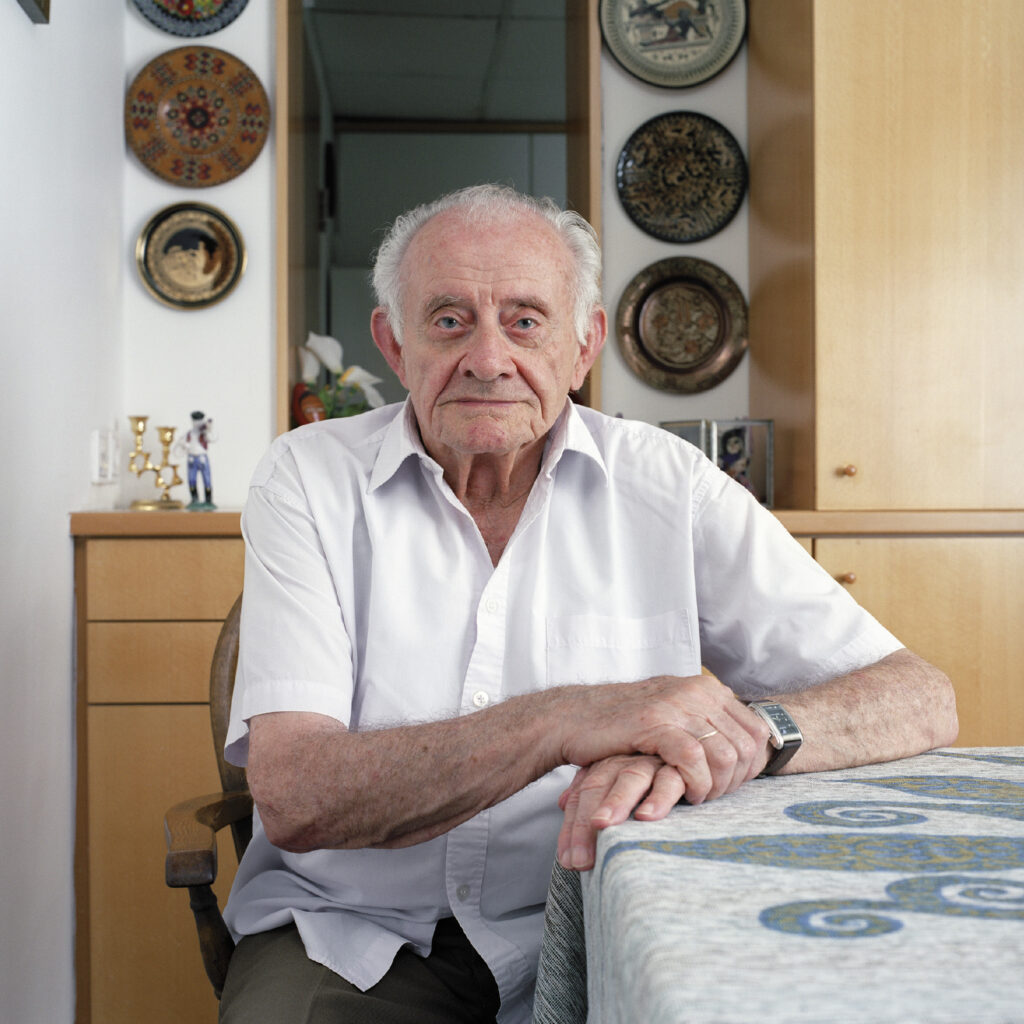 Jehuda (previously named Herbert) spends his childhood in his hometown Gelsenkirchen until his family moves to Duisburg. There he attends the "Schlageter-Realgymnasium", a college-bound high school. After being severely discriminated against and assaulted as a Jew, he refuses to continue his studies there. Instead he changes schools and starts commuting from Duisburg to his new school, the Jawne Jewish high school, in Cologne by train. Ultimately, his parents move to Cologne with him, where they would witness the atrocities of the so called "Kristallnacht" near the Roonstreet Synagogue. His father, a textile merchant, is able to obtain a permanent visa for the United Kingdom and is thus able to flee Germany.
Likewise, Jehuda's mother organizes her son's emigration to Palestine, enabling him to depart from the port of Trieste heading to Haifa in March 1939 in the context of the "Youth Aliyah". Upon his arrival in Palestine, he relocates to the Kibbutz En Harod first before moving to Beit HaArava, a kibbutz project famous for cultivation of the salt desert. Later, he moves to Jerusalem. Jehuda works as a bus- and truck driver, before starting a successful career as a tourist guide for domestic and foreign groups in Israel. He gets married in March 1947, having two children with his wife Zipora eventually.
His mother Adele Wellner was murdered in Auschwitz in 1942.
A project by Jugendclub Courage Köln e.V. in cooperation
with the Yavne Memorial and Educational Center
Concept und Editorial: Wolfgang Richter
Photography: Jörn Neumann, Tanya Aizikovich
Translation: Thea Ehlich, Patrick Fels
Graphics: Tobias Czybulka
Technics: Rüdiger Brozio
Layout of online exhibition: Simon Brinkmann
Supported by
ANNE FRANK-Fonds
Lern- und Gedenkort Jawne
NS-Dokumentationszentrum Köln
Verein EL-DE Haus
WERKLADEN Bild- und Rahmen GmbH
Karl-Heinz Neumann, Schildermalermeister
DRUCKBETRIEB Köln
MEGALAB Bildkommunikation AG