Between 1884 and 1942 one of the centers of Jewish life and learning in Cologne existed at St.-Apern-Strasse 29-31.
In addition to a synagogue, a teacher training seminary with a Jewish elementary school and, from 1919, the private Jewish reform grammar school "Jawne" were part of the complex. At the time, it was the first Jewish grammar school in the Rhineland area. Today the "Yavne Memorial and Educational Center" is located there, keeping the history of the school and its students alive.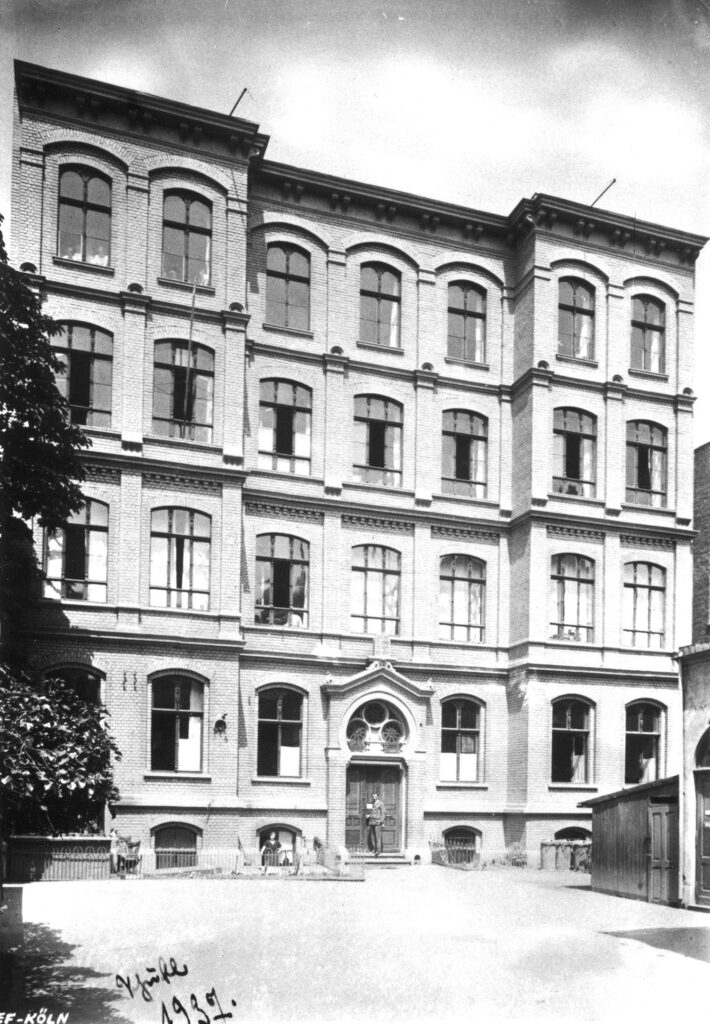 In 1990, the small square between St.-Apern-Strasse and Helenenstrasse was renamed to Erich-Klibansky-Platz. Klibansky was the last principal of the Jawne high school. The Löwenbrunnen Kindermahnmal (Lions' Fountain Children's Memorial), is located centrally on the place, it commemorates the deportation and murder of more than 1,100 Jewish children and young people from Cologne during National Socialism.
The memorial at this historical site bases on the initiative of the Cologne-based couple Dieter and Irene Corbach, née Fleschmann. They focussed on the period of National Socialism in Cologne in their historical research, educational work and various publications since the 1980s. Dieter and Irene Corbach established contact to former students of the Jawne all over the world. They collected reports, historical photographs, and documents.
Today, the working group of the "Yavne Memorial and Educational Center" continues this line of work in a gallery room at the historical site by way of exhibitions, research projects, educational programs as well as cultural and memorial events.